Logo Straw | 500 pcs.
Regular price

4.250,00 kr.
Sale price
ekskl. moms
Share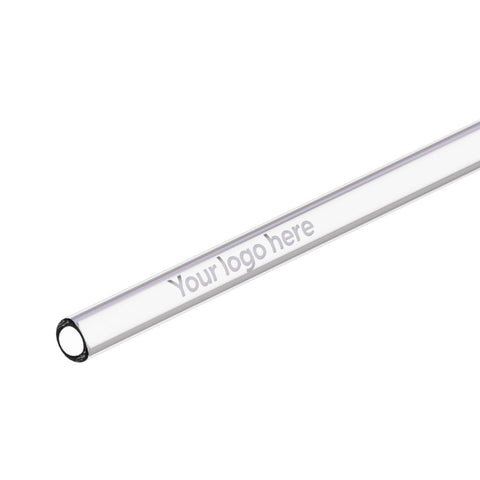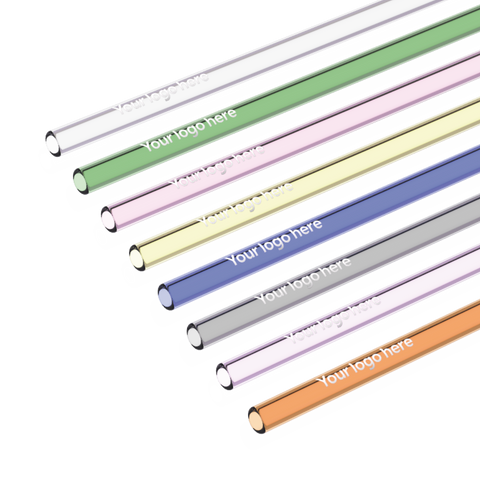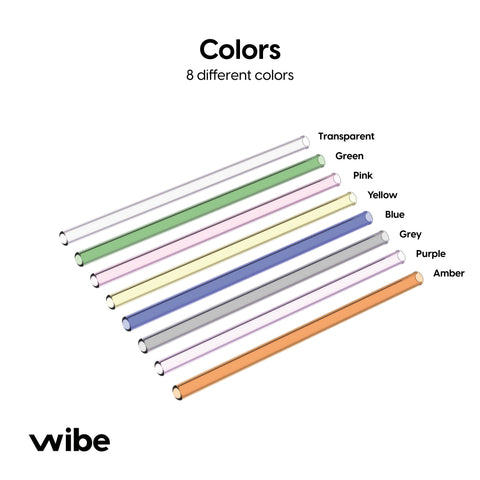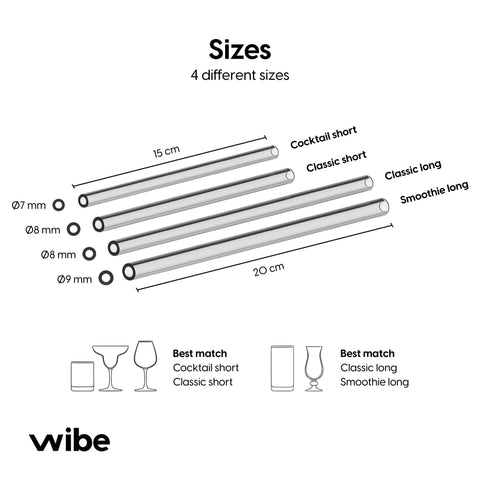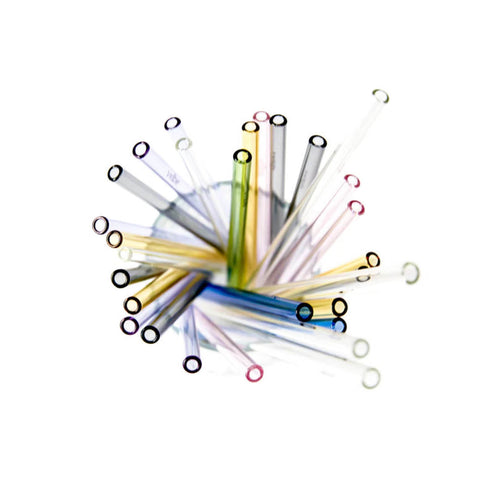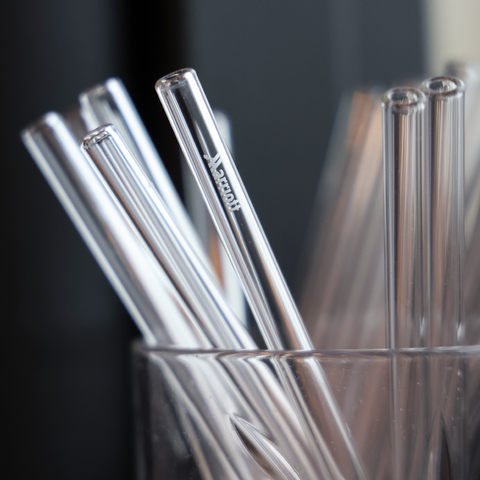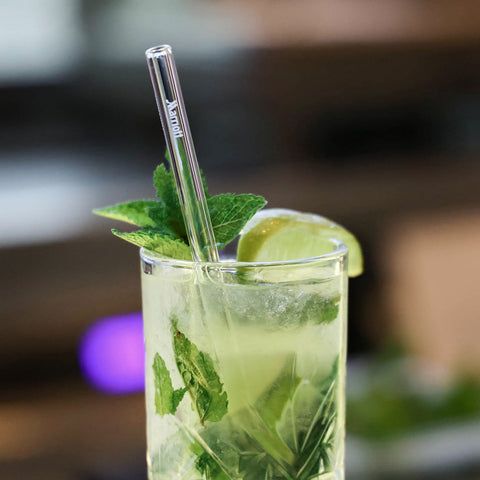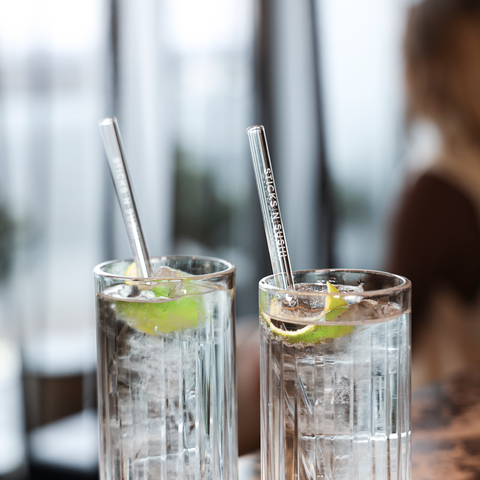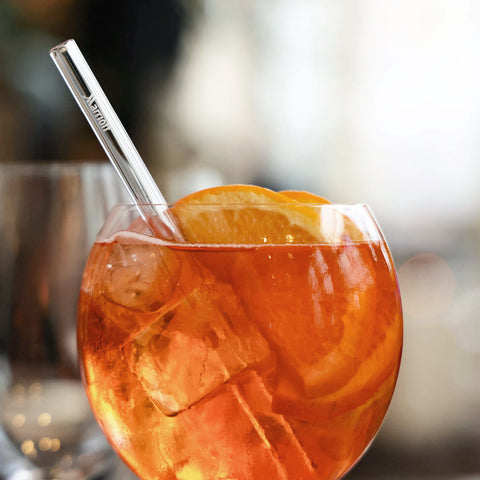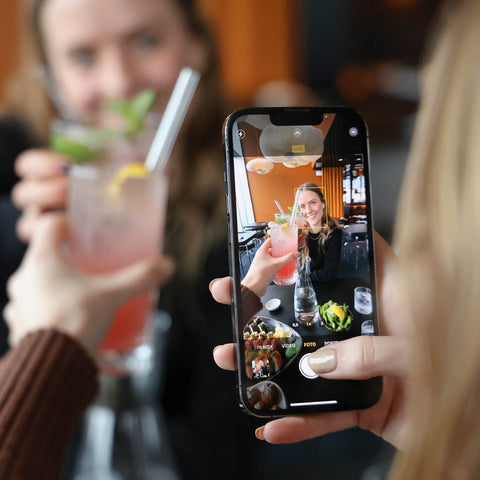 We will contact you as soon as you have placed your order to send you your logo file. You will be sent a rendering of the final straw, which must be approved before production begins.
Our Logo Straw is laser engraved with your logo. A classic, stylish glass straw that creates visibility and gives rise to great drinking experiences. Find the color and size that suits your business.
A high quality standard is necessary when it comes to things to be recycled. Our straws are made of extra robust and heat-resistant glass, which can withstand both hot and cold drinks, and which makes them solid and durable. The straws are also tested and approved for long-term ultrasonic cleaning.

Today, everyone has an opinion about straws, but with our glass straws, the entire hotel, cafe and restaurant industry can offer clinically clean straws that are in line with the overall experience they want to give their guests, while saving money and minimizing the amount of waste .
The expected delivery time for custom-made straws is approx. 4 weeks. See terms and conditions or let us contact you so that together we can find the best solution for your particular business.
Wibe Straws
Branding

A lot of pictures are taken when people are out eating, so make sure you are visible when the guests find the camera.

We offer a strong and stylish design with the option of branding in the form of a laser-engraved logo. The straw is available in several different sizes (both length and diameter can be adjusted), and there are as many as 8 transparent colors to choose from.

Types:
' Standard Straw ' without laser engraving
' Wibe Straw ' with laser engraved Wibe logo
' Logo Straw ' laser engraved with your own logo

Sizes:
Cocktail short — 15 cm Ø7
Classic short — 15 cm Ø8
Classic long — 20 cm Ø8
Smoothie long — 20 cm Ø9 

Colors:
Transparent
Green
Pink
Yellow
Blue
Grey
Purple
Amber
Recycling

Wibe replaces and eliminates the use of disposable straws with durable, sustainable and exclusive glass straws that can be reused, reducing the environmental footprint as much as possible.

With the world's first ultrasound-based Straw Cleaner, Wibe makes it easy and quick to clean straws so that they can be used again and again, and thus do not end up in the world's oceans, like so much other waste.

Plastic straws flooding the world's oceans and endangering more and more species is a picture the media has presented us with
for over decades. However, we do not believe that switching to alternative disposable straws (which are not made of plastic) solves the problem, as the problem with the large amount of waste is still the same.

Things must be used several times. There's no point in just throwing it out. Let's take responsibility together and solve the problem of disposable straws for good.
Age restriction

It is generally recommended that glass straws are not used by children under the age of 6. Children should always be supervised when using straws regardless of material.
Economy

In addition to limiting the amount of waste, Wibe can also limit expenses.

A standard cardboard straw costs on average approx. 40 øre per PCS. — but often twice as much per serving, as the guests in many cases use more than one straw per beverage if they are to be able to finish it before it disintegrates.

A glass straw is approx. DKK 6 per pcs., and it therefore only needs to be used 15 times for it to be the cheapest solution compared to the cardboard straw.

And then you probably think, 'but what about the power consumption?' Don't worry — the cost of using the cleaner once a day for a whole year is approx. DKK 100, which is vanishingly little per straw (approx. DKK 0.005).

The cost of the soap is also not worth worrying about, as the price for soap for more than 80 washes is approx. DKK 100. A single soap can be used to clean as many as 4,150 straws, which is also negligible per straws (approx. DKK 0.02).

Re-ordering disposable straws usually takes time and takes up storage space that could have been used for guest experiences, and Wibe also solves that part with both Straw Cleaner and glass straws with the option of branding.

Let's clean instead of throw away. It's the only thing that makes sense.
Overensstemmelseserklæring
Strengthen your brand with quality that can be both seen and tasted