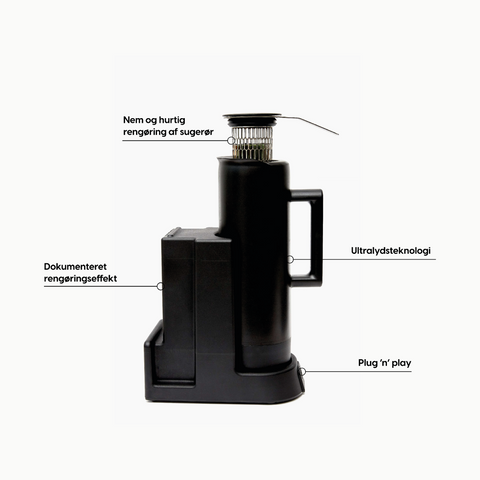 Straw cleaner based on ultrasound technology
Glass straws are not groundbreaking, but the technology behind the way they are cleaned is.
Our patent pending Straw Cleaner cleans the straws based on ultrasonic technology, which enables interior cleaning with proven effect.
The quality straws are durable and exclusive, and with the Straw Cleaner they become clinically clean so they can be used again and again.
The cleaner is easy to plug into the socket and requires no installation. It uses only water and our specially developed ultrasonic soap, and is activated by simply pressing a single button. It doesn't get any easier.

The container can hold up to 55 straws, all of which can be cleaned in just 15 minutes.
SEE THE STRAW CLEANER HERE
Here you can enjoy drinks with straws from Wibe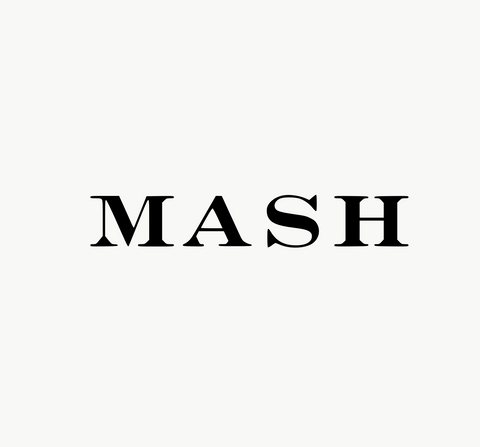 MASH
Vi er stolte over at MASH har benyttet Wibe siden starten af 2023.
Skal du også have Wibe?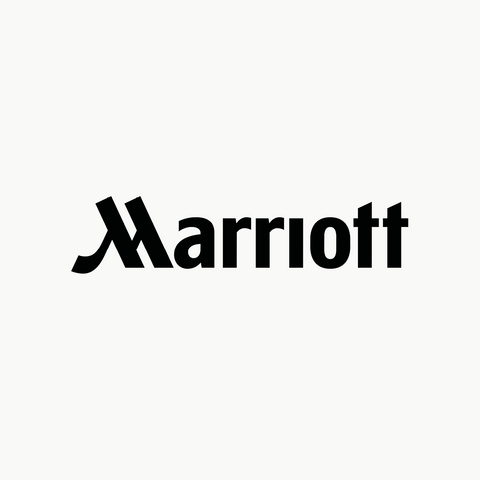 Marriott Copenhagen
''At Marriott, we are constantly striving to find new solutions to improve our commitment to the environment. We have tried many kinds of alternative straw solutions here at the Marriott Copenhagen and so far, they all had something we were not completely satisfied with — until Wibe came up with a clean, sustainable and classy product, that fits our corporate culture and environmental footprint goals. Additionally, the feedback from the guests is just great.''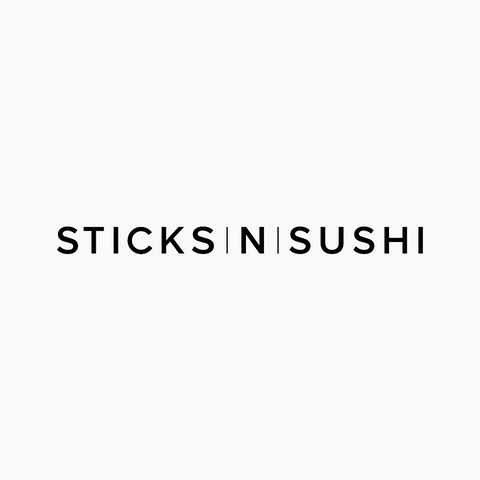 Sticks'n'Sushi
''With glass straws, we can almost eliminate our use of paper straws, which has been a wish for a long time, as it lacks exclusivity in both look and feel, while the environmental impact is too high.
Glass straws are not a new thing, but the way of cleaning them is the new and innovative solution. All straws are cleaned using a bespoke ultrasonic device (and soap). Very easy to operate and with highly documented effect.
Our straws are laser engraved with logo to further brand our fantastic cocktails and drinks.''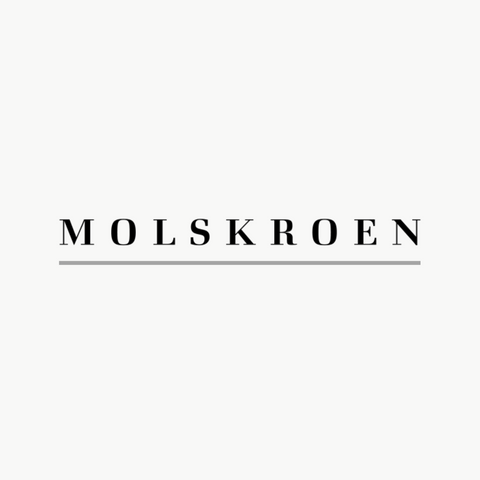 Molskroen
Molskroen is a restaurant with a focus on the good dining experience
in beautiful surroundings, we strive every day to do our best, both for our
guests and for the impression we leave on the world. That's why we've finally
found the perfect solution for our bar, which now uses straws from Wibe
exclusively. A product that harmonizes very well with the restaurant's
sustainable ambitions and at the same time the beautiful glass straws adorn our
tasty and colorful cocktails.
Wibe is now part of Team Molskroen and we
are very happy about the collaboration!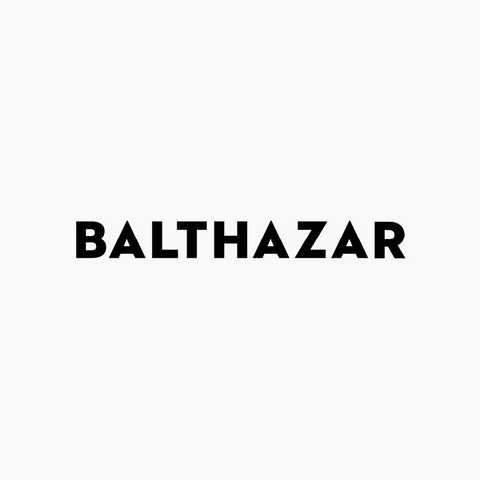 Balthazar
''We needed delicate straws for our delicate cocktails and our guests love them.''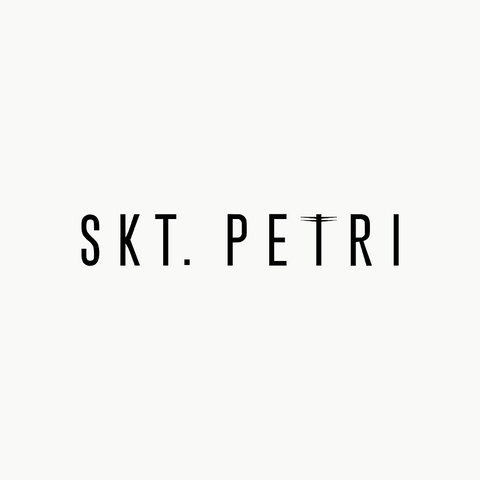 St. Peter
''I really enjoy working with the Wibe straws from several points of view. The aesthetic part is pretty clear. It gives such a nice and elegant vibe having them made out of glass. From the sustainability point of view, I love that we can ask our guests to keep using their straws for further drinks and point out that they are reusable. The cleaning system is easy and straight forward, doesn't take too much and delivers a proper clean of the straws.
Would love to be able to personalize them going forward, as I think it's a nice touch and a detail guests would definitely notice and enjoy.''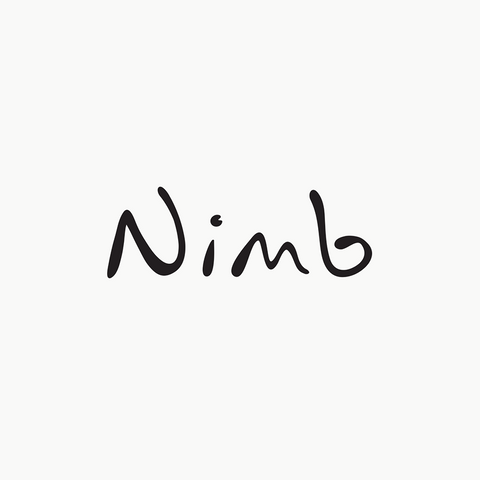 Nimbus
We are proud that Nimb has used both our glass straws and our Straw Cleaner since October 2022.
Do you also want Wibe?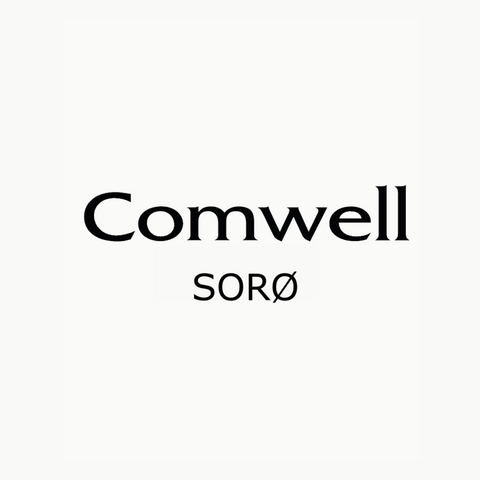 Comwell Sorø
''Once you have found the routine, it is quite easy to wash the straws. We ourselves think that the straws look much nicer in the glass, and the guests think that it is more delicious to drink from than the cardboard straw.''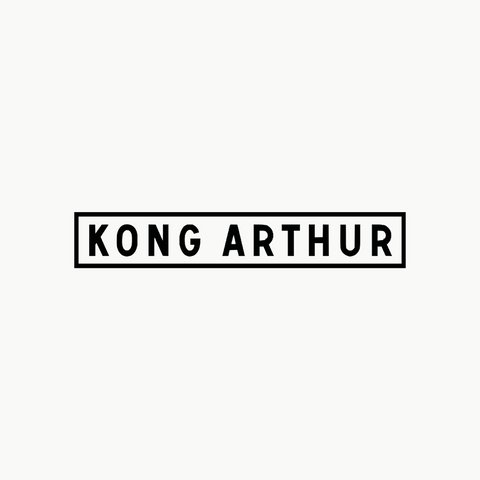 King Arthur
We are proud that King Arthur has used both our glass straws and our Straw Cleaner since May 2022.
Do you also want Wibe?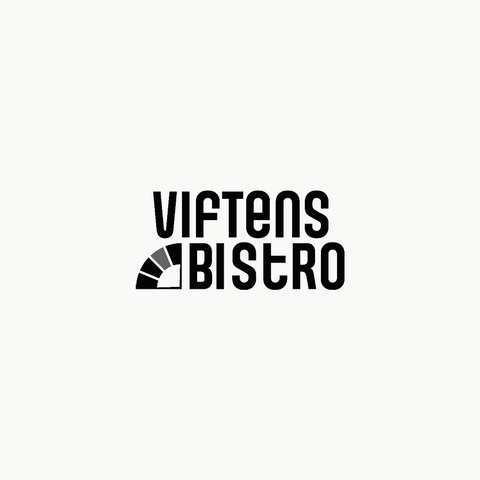 Viftens Bistro
''Most people can probably recognize the horrible experience of putting your lips on a cardboard straw, this is a delicious alternative, and it helps to emphasize the quality of our products, so that people can enjoy our juices and drinks. We have chosen the transparent straws for the same reason, so that you as a customer do not for a second doubt that the straws are clean.''
Martin Grønbech | Owner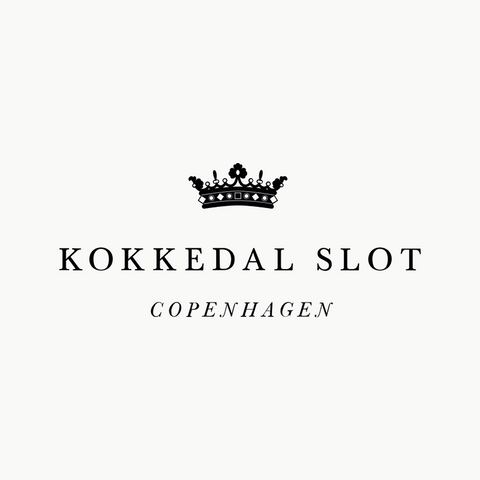 Kokkedal Castle
We are proud that Kokkedal Castle has used both our glass straws and our Straw Cleaner since July 2022.
Do you also want Wibe?
Restaurant Nögen
''I actually needed a solution for straws, as we run a sustainable restaurant with a focus on food waste and reduced resources. We used to use cardboard straws, which quickly became soft and are not nearly as sustainable as reusable straws. We get very good feedback from our guests.''
Frederik Nørgaard | Owner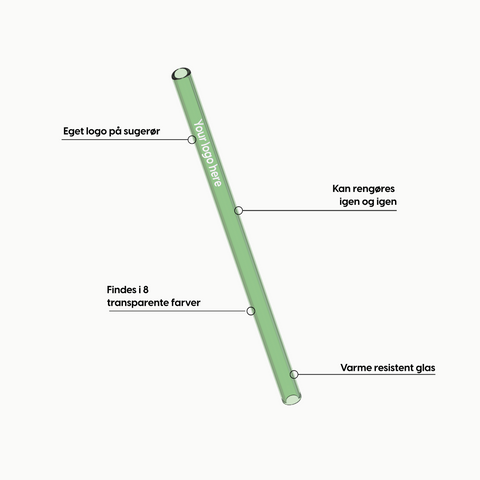 Exclusive glass straws with the option of branding
We offer a strong and stylish design with the option of engraving your logo. The straw is available in several different sizes (both length and diameter), and there are as many as 8 transparent colors to choose from.

Our straws are made of extra robust and heat-resistant glass, which makes them incredibly hard-wearing and can withstand both hot and cold drinks. The straws are also tested and approved for long-term ultrasonic cleaning.

Serve straws with pride with Wibe.
SEE THE STRAWS HERE
Why should you choose Wibe?
Comply with the ban on single-use plastic straws

Due to the ban on the use of disposable plastic straws, there are millions of hotels, restaurants and cafes that are currently looking for alternative solutions. One of the solutions is the paper straw, which the majority have chosen to use - however, it usually does not match the overall experience you want to give your guests, as they are not particularly exclusive.

The guests don't like them either, as the paper straws quickly dissolve and add an unwanted taste to the drink, but most importantly, they can still only be used once, and the amount of waste is therefore still the same.

At Wibe, we offer an innovative and reusable solution based on durable glass straws, which are cleaned using a well-documented ultrasound technology. A solution that makes sense for both the restaurateur and the guest. Not just now, but for good.
Serve your straws with pride

Straws come very close to the guest, and with Wibe you have a unique opportunity to show that you have chosen your straws carefully.
Strengthen your brand with quality that can both see and taste

You probably know this well, but there is a ban on using single-use plastic straws. There are many solutions for this - one of them is the cardboard straw, which many people use. The problem with the cardboard straw is just that it is still a disposable product and must therefore be thrown away after use.

The waiters often also spend time replacing the soft and dissolved straws, which give an aftertaste to the guests who are only halfway through their drink. It is both an additional expense and an annoyance for everyone, and of course this also applies to the environment, which once again has to pay double for the unsustainable solutions.

By using the straws several times, we can significantly increase the quality, and this can be felt - especially among the guests, who all have an attitude towards the use of disposable straws.

A high quality standard is necessary when it comes to things to be recycled. Our straws are made of extra robust and heat-resistant glass, which can withstand both hot and cold drinks, and which makes them solid and durable. The straws are also tested and approved for long-term ultrasonic cleaning.

The custom-made straws are available in several different sizes (both length and diameter can be adjusted), and there are as many as 8 transparent colors to choose from.

The straws can of course also be branded so that they match your identity and the perfect experience you want to offer your guests.
Guarantee clean straws with an effective cleaning method tested by the Danish Technological Institute

Ultrasound technology is a well-known cleaning method used for cleaning instruments and medical equipment within the pharmaceutical and dental industry. Wibe's plug'n'play Straw Cleaner is also based on ultrasound, made by the two Danish engineers, Jesper and Kenneth, who together have more than 20 years of experience in acoustic product development.

The Straw Cleaner uses ultrasound to create millions of energy-based bubbles that can easily run through the straw and ensure that it is clean both inside and outside. An approved bacteria test at the Danish Technological Institute has shown that this process kills a whopping 99.9% of the bacteria tested, and that is far, far more than the dishwasher, which, for example, cannot clean the straws properly on the inside.

The machine does not take up much space, and is easy to both use and implement. It only requires electricity and the special ultrasonic soap, which Wibe also makes, and then it cleans up to 55 glass straws in just 15 minutes.
Save money by reusing

In addition to limiting the amount of waste, Wibe can also limit expenses.

A standard paper straw costs on average approx. 40 øre per pcs. — but often twice as much per serving, as the guests in many cases use more than one straw per beverage if they are to be able to finish it before it disintegrates.

A glass straw is approx. 6 kr. per pcs., and it therefore only needs to be used 15 times for it to be the cheapest solution compared to the paper straw.

And then you probably think, 'but what about the power consumption?' Don't worry — the cost of using the cleaner once a day for a whole year is approx. 100 kr., which is vanishingly little per straw (approx. 0.005 kr.).

The cost of the soap is also not worth worrying about, as the price for soap for more than 80 washes is approx. 100 kr. A single soap can be used to clean as many as 4,150 straws, which is also negligible per straws (approx. DKK 0.02).

Re-ordering disposable straws usually takes time and takes up storage space that could have been used for guest experiences, and Wibe also solves that part with both Straw Cleaner and glass straws with the option of branding.

Let's clean instead of throwing away. It's the only thing that makes sense.
Take a look at Sticks'n'Sushi
Sticks'n'Sushi uses Wibe in all their restaurants
Watch as Nikola Kracun, General Manager from Sticks'n'Sushi Tivoli Hotel, explains why they have switched from paper to glass straws from Wibe
WATCH HERE