Good wibes from customers
Here you can enjoy drinks with straws from Wibe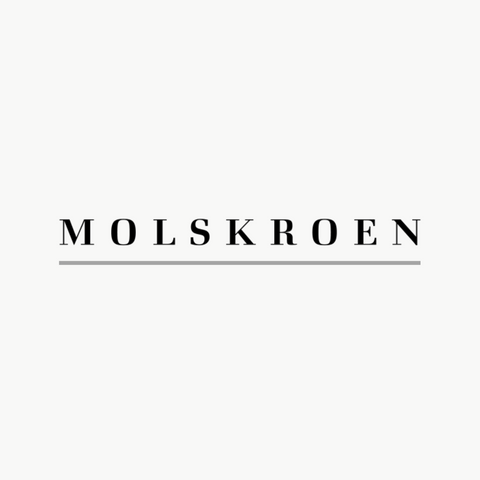 Molskroen
Molskroen is a restaurant with a focus on the good dining experience
in beautiful surroundings, we strive every day to do our best, both for our
guests and for the impression we leave on the world. That's why we've finally
found the perfect solution for our bar, which now uses straws from Wibe
exclusively. A product that harmonizes very well with the restaurant's
sustainable ambitions and at the same time the beautiful glass straws adorn our
tasty and colorful cocktails.
Wibe is now part of Team Molskroen and we
are very happy about the collaboration!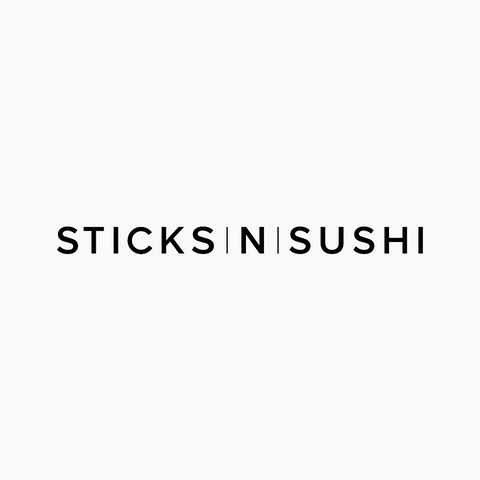 Sticks'n'Sushi
''With glass straws, we can almost eliminate our use of paper straws, which has been a wish for a long time, as it lacks exclusivity in both look and feel, while the environmental impact is too high.
Glass straws are not a new thing, but the way of cleaning them is the new and innovative solution. All straws are cleaned using a bespoke ultrasonic device (and soap). Very easy to operate and with highly documented effect.
Our straws are laser engraved with logo to further brand our fantastic cocktails and drinks.''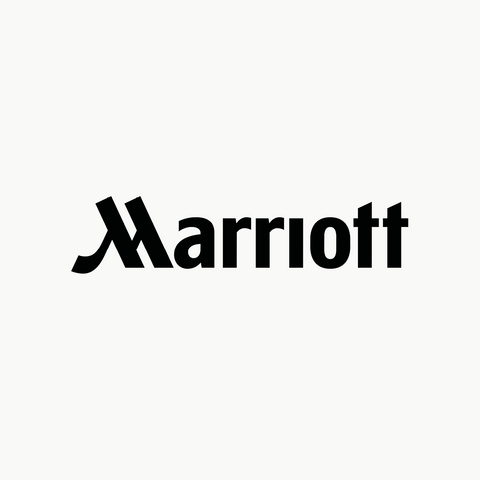 Marriott Copenhagen
''At Marriott, we are constantly striving to find new solutions to improve our commitment to the environment. We have tried many kinds of alternative straw solutions here at the Marriott Copenhagen and so far, they all had something we were not completely satisfied with — until Wibe came up with a clean, sustainable and classy product, that fits our corporate culture and environmental footprint goals. Additionally, the feedback from the guests are just great.''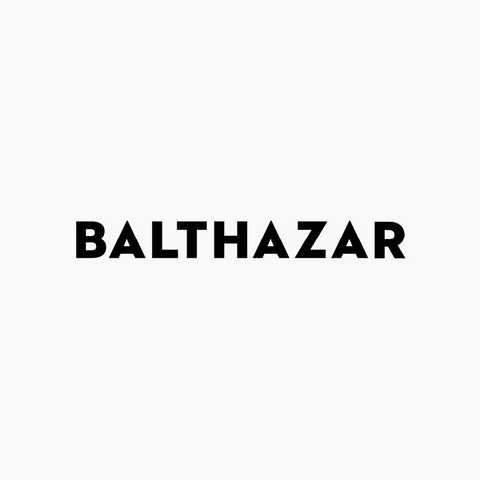 Balthazar
''We needed delicate straws for our delicate cocktails and our guests love them.''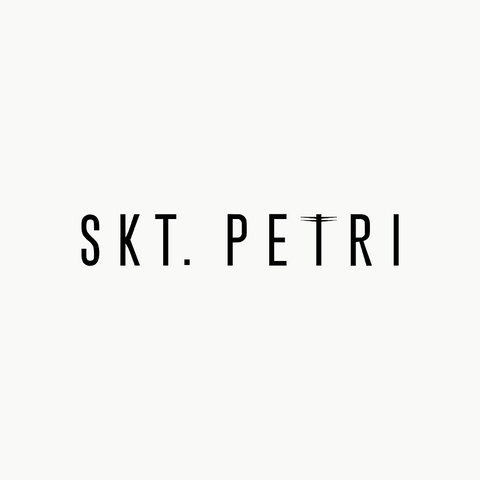 Skt. Petri
''I really enjoy working with the Wibe straws from several points of view. The aesthetic part is pretty clear. It gives such a nice and elegant vibe having them made out of glass. From the sustainability point of view, I love that we can ask our guests to keep using their straw for further drinks and point out that they are reusable. The cleaning system is easy and straight forward, doesn't take too much and delivers a proper clean of the straws.
Would love to be able to personalize them going forward, as I think it's a nice touch and a detail guests would definitely notice and enjoy.''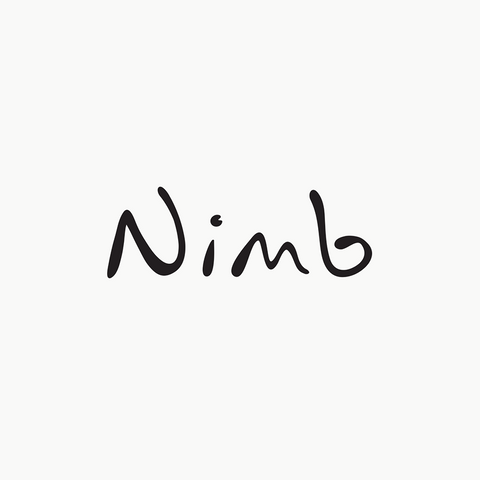 Nimb
We are proud that Nimb has used both our glass straws and our Straw Cleaner since the end of 2022.
Do you also want Wibe?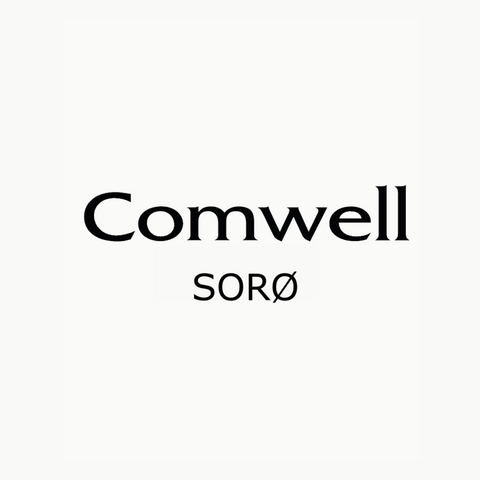 Comwell Sorø
''Once you have found the routine, it is quite easy to wash the straws. We ourselves think that the straws look much nicer in the glass, and the guests think that it is more delicious to drink from than the paper straw.''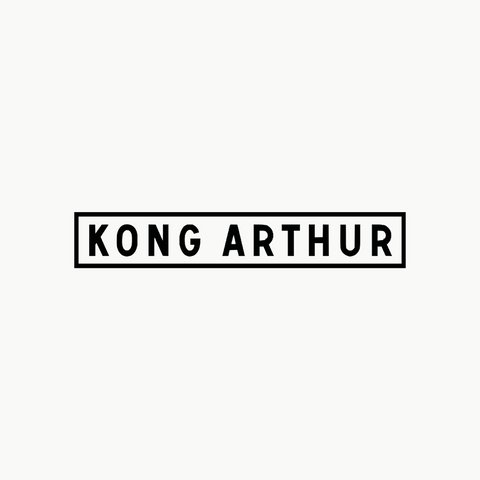 Kong Arthur
We are proud that Kong Arthur has used both our glass straws and our Straw Cleaner since may 2022.
Do you also want Wibe?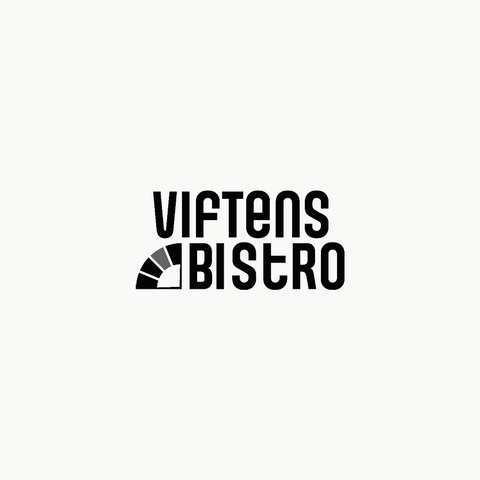 Viftens Bistro
''Most people can probably nod in recognition of the horrible experience it is to put your lips on a paper straw, this is a delicious alternative, and it not least helps to emphasize the quality of our products, so that people can enjoy our juices and drinks. We have chosen the transparent straws for the same reason, so that you as a customer do not for a second doubt that the straws are clean.''
Martin Grønbech | Owner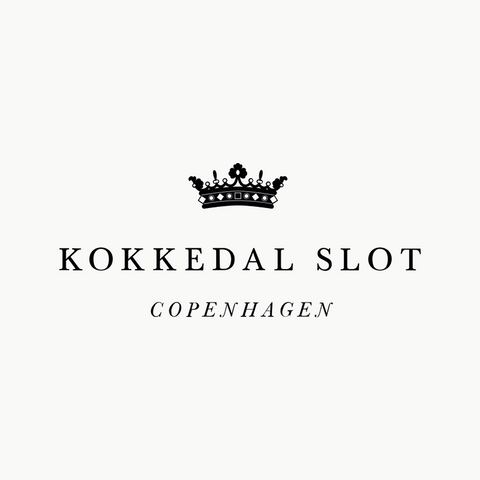 Kokkedal Slot
We are proud that Kokkedal Slot has used both our glass straws and our Straw Cleaner since July 2022.

Do you also want Wibe?
Restaurant Nögen
''I actually needed a solution for straws, as we run a sustainable restaurant with a focus on food waste and reduced resources. We used to use paper straws, which quickly became soft and are not nearly as sustainable as reusable straws. We get very good feedback from our guests.''
Frederik Nørgaard | Owner
The world's first and only straw cleaner based on ultrasound technology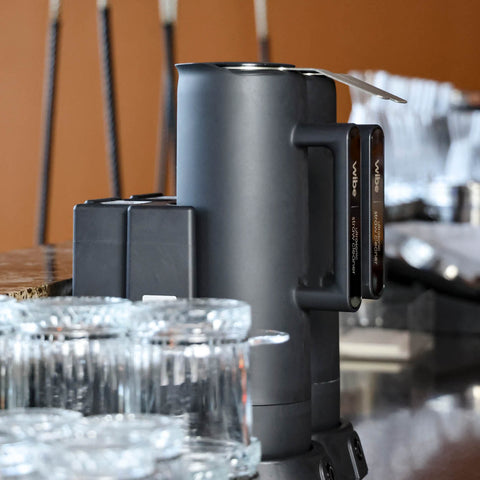 An exclusive solution that oozes quality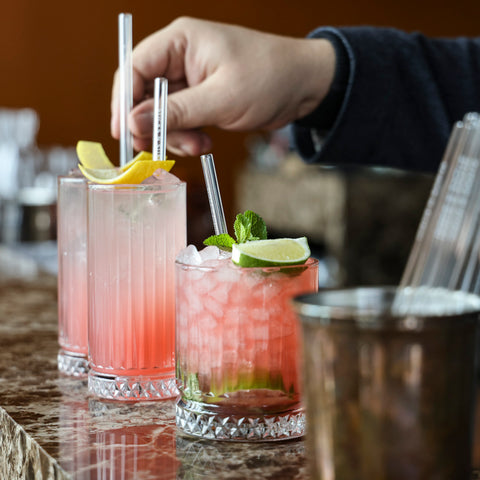 A reusable solution that minimizes the amount of waste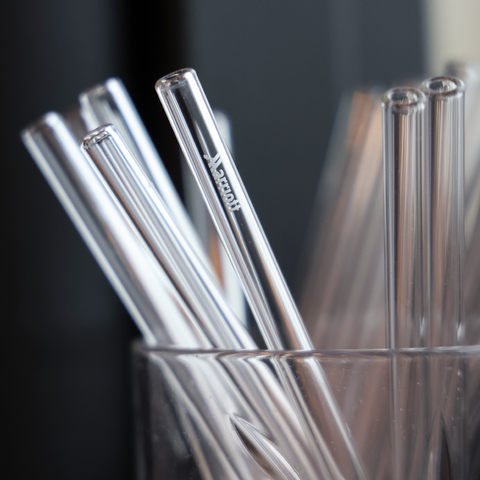 A branded solution that creates visibility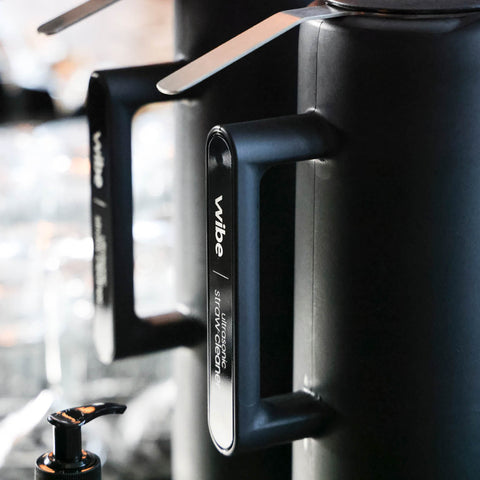 An economical solution that provides savings in the short term