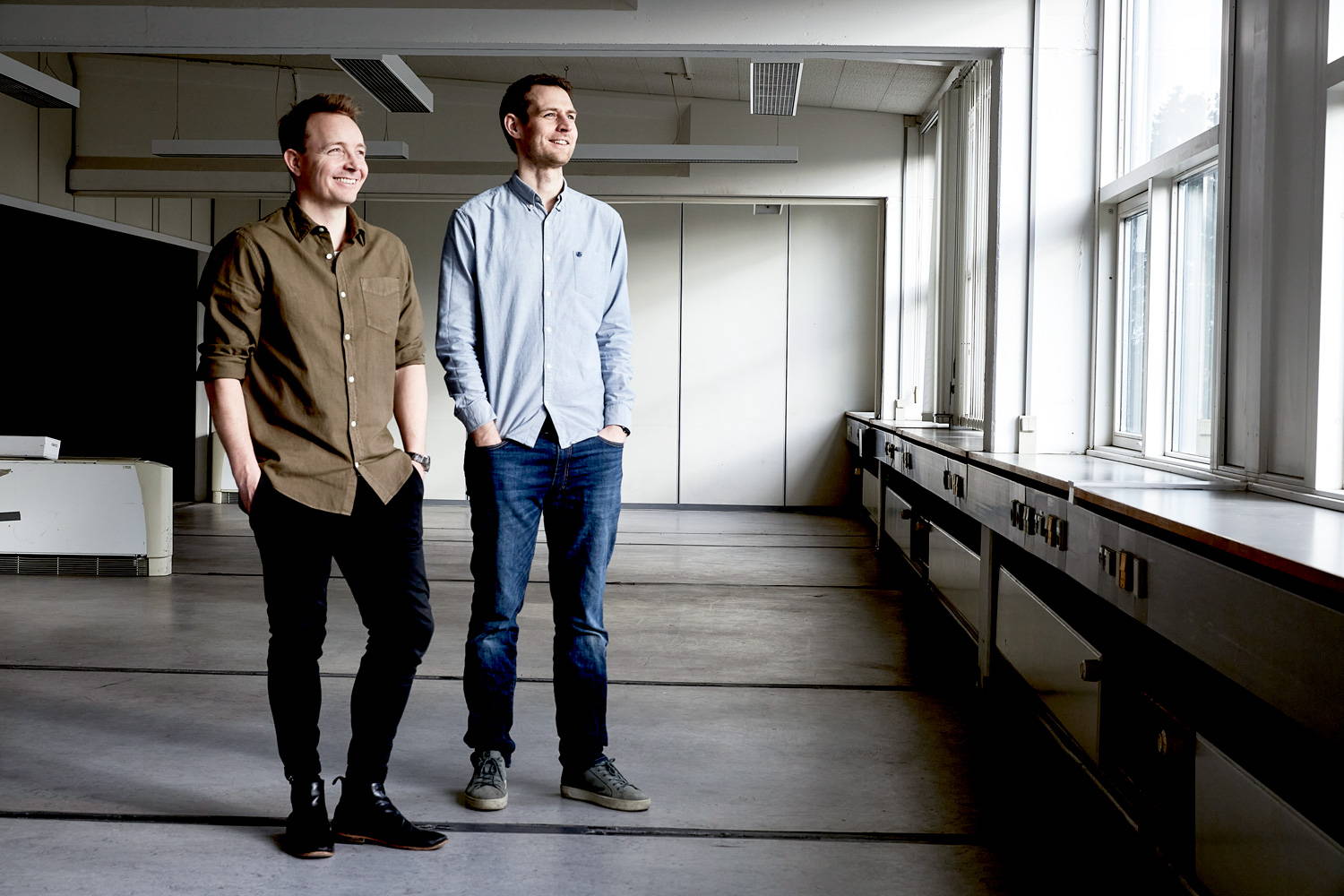 Kenneth Rueskov Møller, CEO (left) and Jesper Gørløv Bugge, CTO (right)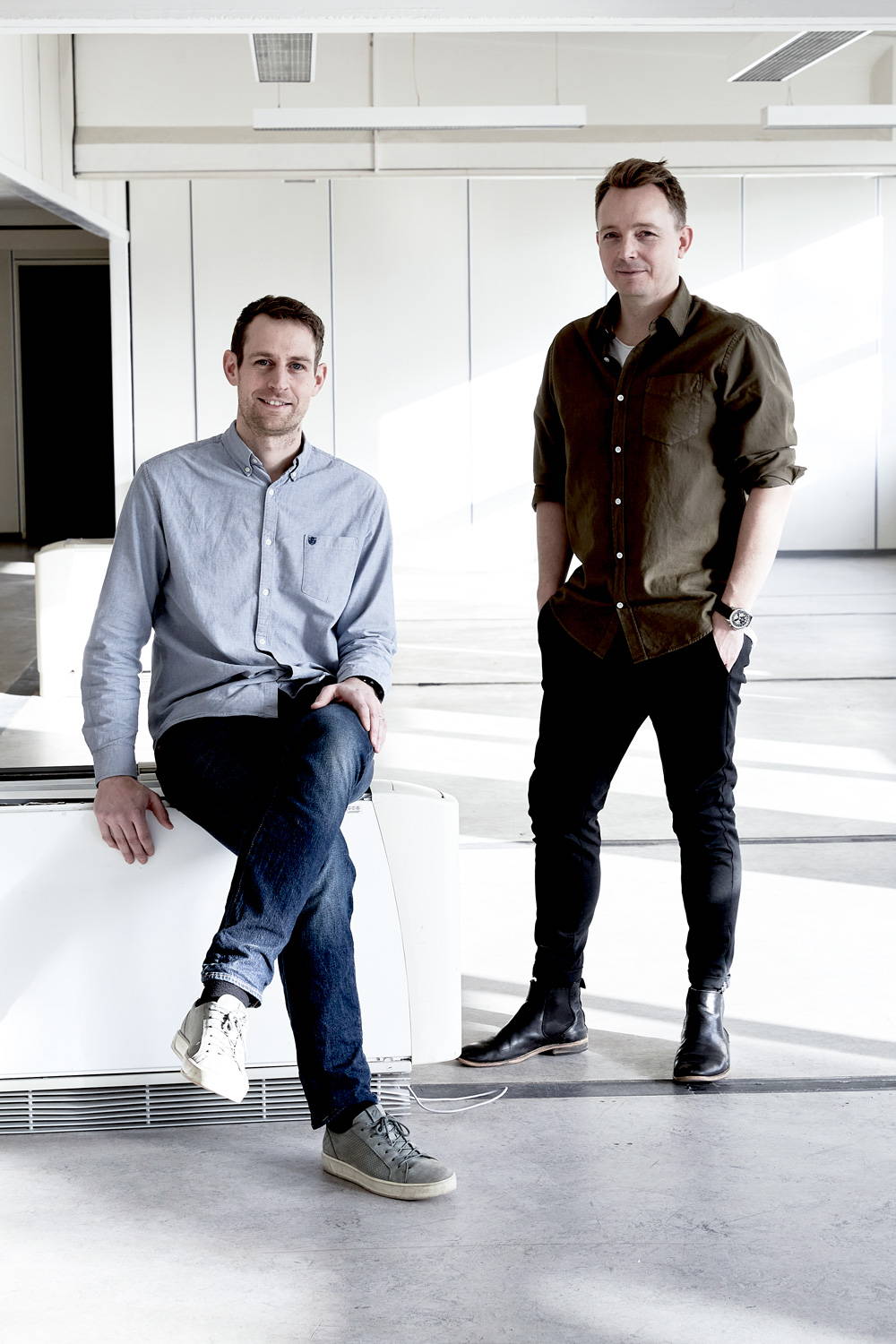 Jesper Gørløv Bugge, CTO (left) and Kenneth Rueskov Møller, CEO (right)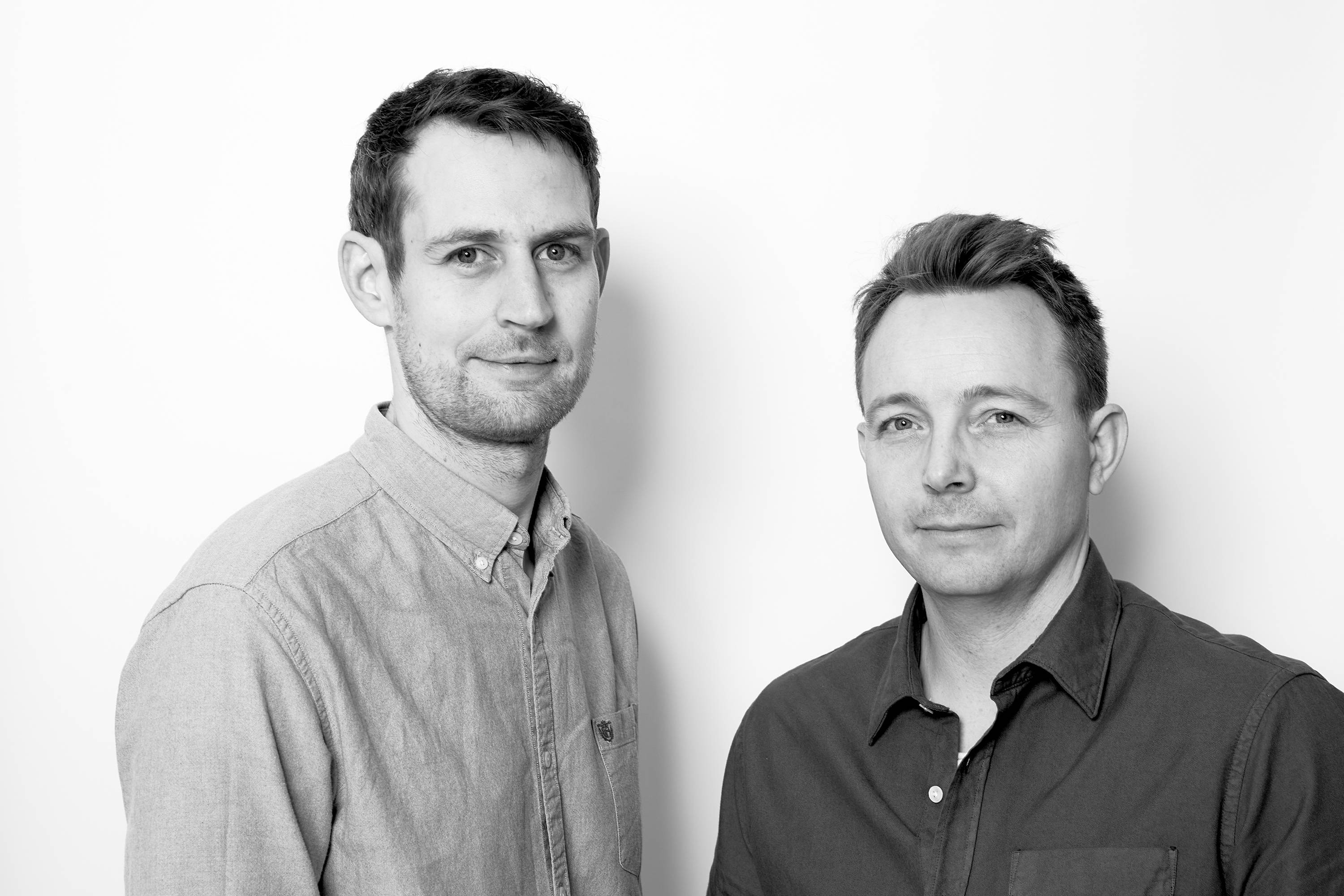 Jesper Gørløv Bugge, CTO (left) and Kenneth Rueskov Møller, CEO (right)
Jesper Gørløv Bugge, CTO (left) and Kenneth Rueskov Møller, CEO (right)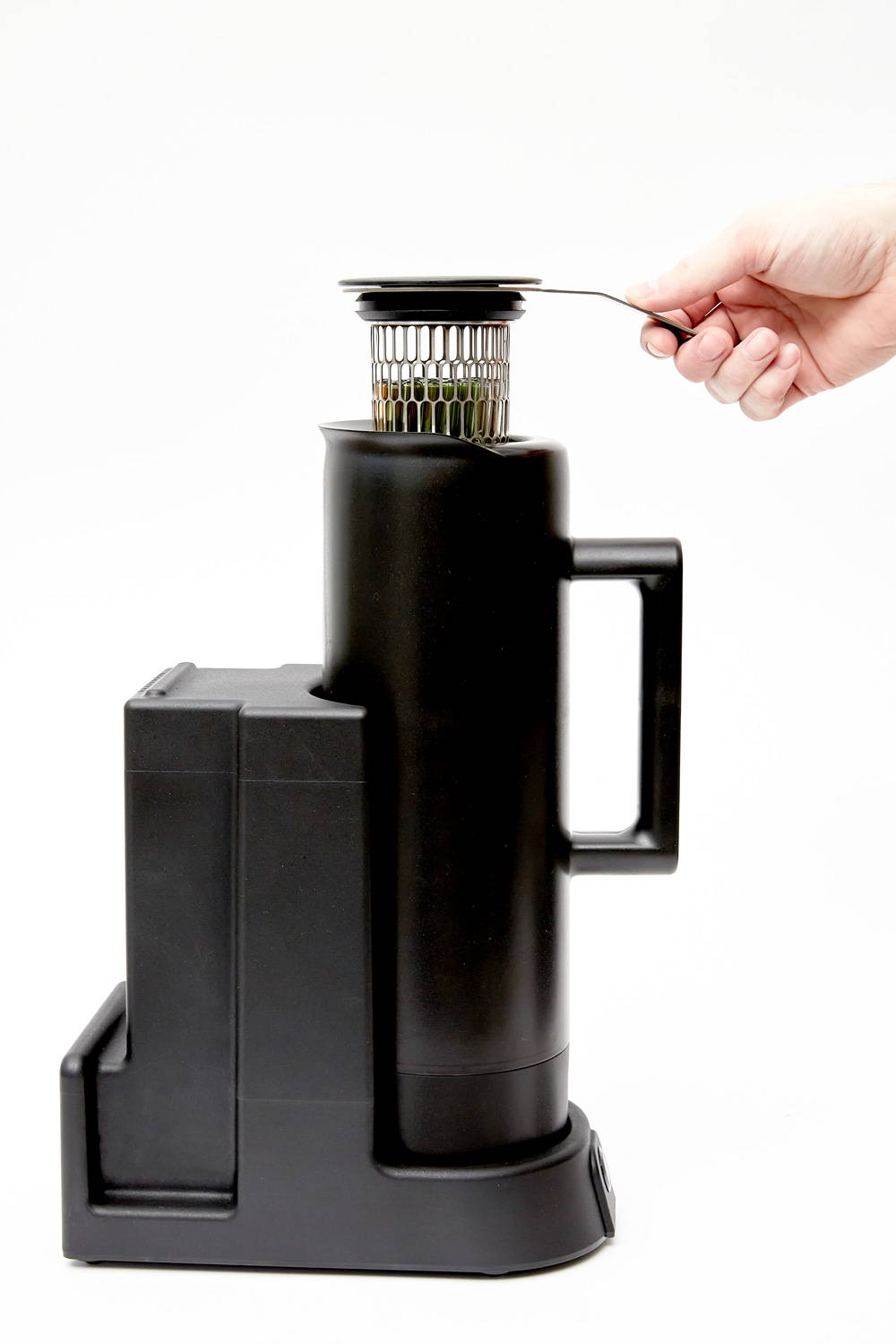 Worlds first ultrasonic straw cleaner from Wibe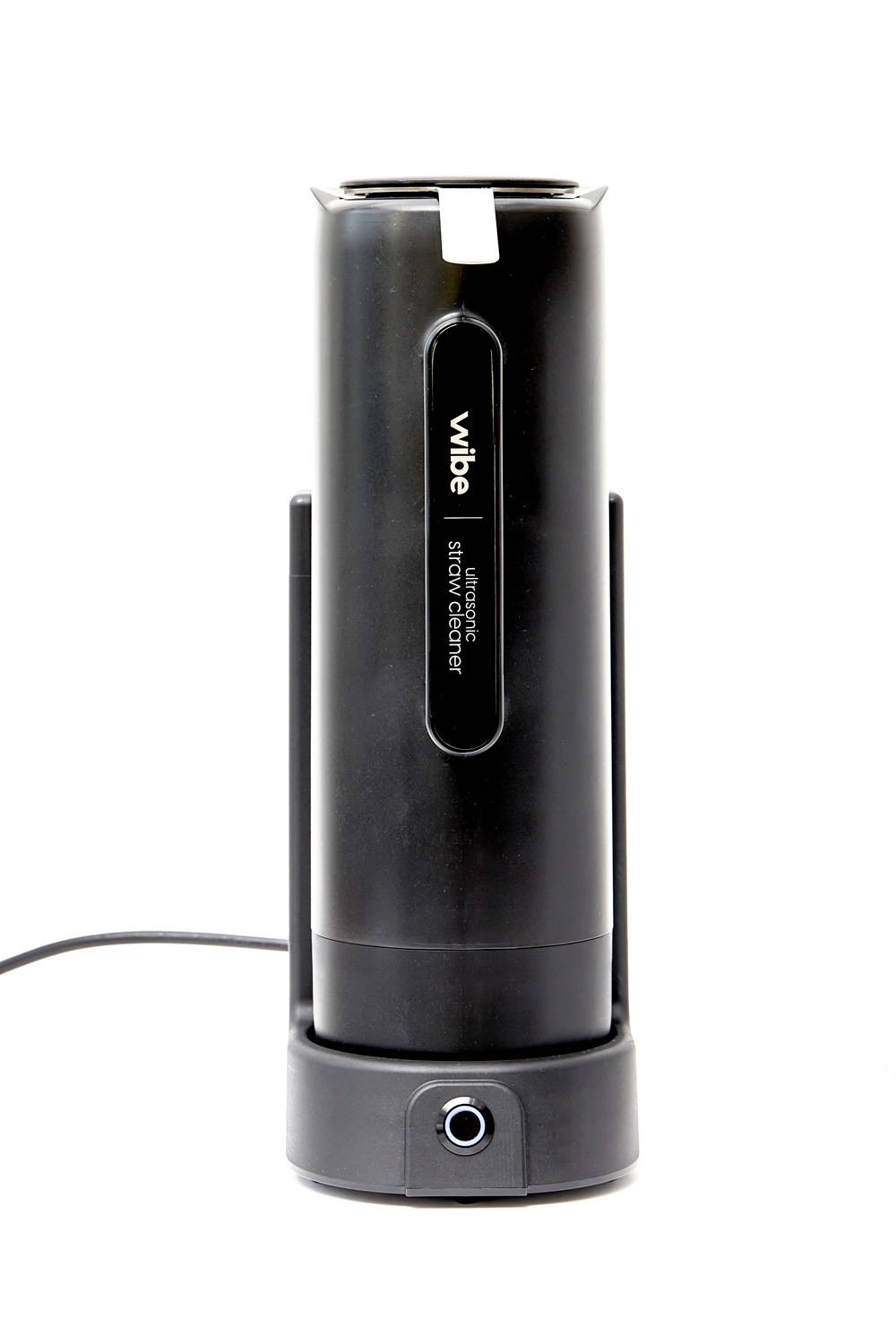 Worlds first ultrasonic straw cleaner from Wibe

Wibe logo small (300x100 px)

Wibe logo large (900x300 px)
Thirsty guests drink for a cleaner globe and get a better drinking experience
New EU legislation banning plastic straws has given extra incentive to the demand for alternative solutions for the thirsty guests of the entertainment industry. The potential is clear. Denmark has a consumption of around 300 million. straws per year. Two young engineers with experience in the sound industry have found the solution. In recent years, they have worked intensively to develop reusable glass straws and a special cleaner that scrubs the straws clean and free of bacteria, both externally and internally, using ultrasonic technology. Now guests in the Danish hotels, cafes and restaurants can both drink for a cleaner globe and have a better drinking experience.
"The idea for our straw cleaner originally started when I was on a trip with my family to Asia. Sometime before EU legislation came into force. I experienced beaches that were covered in large amounts of debris. Including a lot of plastic straws. It affected me a lot and I thought that a solution to that problem had to be made. I wanted to get rid of these disposable products and started contacting various restaurants that use between 50 and 300 straws daily. Paper straws were not a way to go. They quickly dissolve and taste of paper. From here, my partner Jesper Gørløv Bugge and I started to develop both glass straws and a straw cleaner, which can clean the straws using ultrasonic technology ", says CEO and co-founder of Wibe Kenneth Rueskov Møller. Several hotels, cafes and restaurants have already started putting clean and recyclable glass straws in their colored drinks.
"Here at Sokkelund Café & Brasserie, we have integrated the new solution with the glass straws and the cleaner. We have changed our annual consumption of 36,500 pcs. plastic straws with 200 pcs. recyclable straws. And we find that both our guests and employees love the solution. The cleaning procedure is easy and fast, and the guest experience is enhanced with the elegant and practical glass straws. We, like all our other colleagues in the industry, want to make a positive contribution to the green agenda, and we know that our guests also think about the environment. Therefore, this solution has been both important, valuable, and financially attractive", says Morten Nielsen Gregersen, co-owner and operations director at Sokkelund Café & Brasserie in Frederiksberg. The employees and guests have also discovered that the straws functions as an effective stirring stick - and with a discreet logo on the side of the glass straw, the new straws also contribute to positive branding of the place. The good reception votes well for the small entrepreneur company, which has ambitions for exports abroad.
"We have no knowledge of others who have developed an ultrasonic cleaner for glass straws. Therefore, we have a fantastic opportunity to take the lead and help an industry that wants to phase out disposable products. Our cleaner has been tested at the Danish Technological Institute, and most recently we have developed a special soap that supports the cleaning process with microbubbles. The sound technology is exciting, and we see many other interesting future perspectives with that method", says Kenneth Rueskov Møller. Right now, there is a task in spreading the knowledge in the industry. In the long run, the two entrepreneurs will try to export markets that also need cleaner solutions for their thirsty guests.
Fact box:
- Denmark consumes around DKK 300 million. straws per year, according to statista.com
- From 3 July 2021, the EU Disposable Plastics Directive came into force, which bans the sale of a number of plastic products throughout Europe. Including plastic straws
- Reusing a glass straw 1,000 times saves production, transport, packaging and waste management of 1,000 disposable products. Once the glass straw has served its long life, the glass can be reused for other products with very little material waste
- Wibe For Good ApS has developed recyclable glass straws for professional use and a plug n 'play cleaner that helps the hotel and restaurant industry to make recyclable straws clean and free of bacteria. The method is based on ultrasonic technology, where millions of sound-developed bubbles scrub the straws clean - both externally and internally
- Wibe For Good ApS is owned by two entrepreneurs, both of whom are engineers and have experience in sound technology. Kenneth Rueskov Møller, University of Southern Denmark and Jesper Gørlev Bugge, DTU. Both have previously worked in Demant A/S. The company is located in Hvidovre
- Current customers include Skt. Petri, Marriot Copenhagen, Balthazar (D'Angleterre), Vanløse Bistro, Sokkelund Café & Brasseri, Umu Sushi. Customers who are currently testing the straws and cleaner include Nimb Hotel, Sticks´n´Sushi, Royal Radisson Hotel and Ruths Hotel in Skagen
---