We want to offer a sustainable lifestyle without compromises. For a future that can handle modern society and its expectations.
wibe is created by enthusiasm for engineering and the strong desire to create a comfortable, sustainable lifestyle without compromises. We seek solutions for problems that are not solved yet. The waste of straws, flooding the oceans, endangering entire species, is an image that has been in the media for decades. We feel that using alternative single use, non-plastic straws is not solving the issue, as it's just about shifting the dilemma of waste.
Founded in 2020, in midst of the global pandemic, the gastronomy struggled all over the world. knowing that it was not the best time to invent products for exactly this industry, we know the best time for change is always now and continued developing for a better time after. Now we're not done with the crisis, but a wind of reopening is already in the air. Let's do it right this time. For good.
"The idea for our straw cleaner originally started when I was on a trip with my family to Asia. Here I experienced beaches that were covered with large amounts of waste. Including a lot of plastic straws. It affected me a lot and I thought that a solution to that problem had to be made. I wanted to do move away from single-use and started by contacting various restaurants that use between 50-300 straws a day. Paper straws were not a way to go. They get soggy and taste of paper. So reusable straws could be the solution, but they need to be cleaned and free of bacteria after each use. This is where the dishwasher falls short, as it does not clean the inside of the straws."

From here, my partner Jesper Gørløv Bugge and I set about developing a solution that can clean the straws using ultrasonic technology.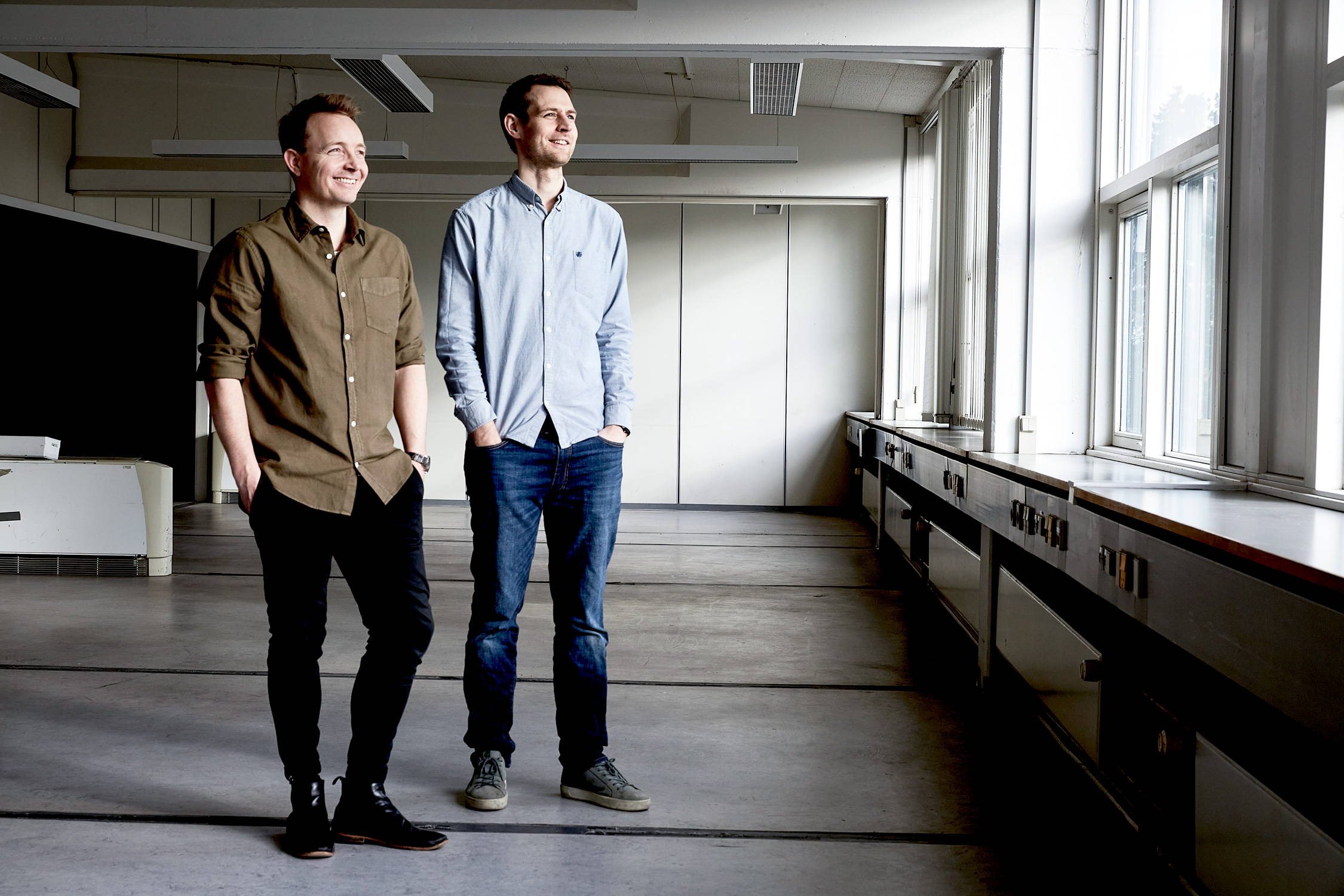 Kenneth is Co-Founder and CEO of Wibe For Good ApS. His career started off as a mechanical hardware design engineer. He has been working with complex mechanical parts within acoustic product development for 13 years, where he made several products from early stage concepts to mass production within the medical device industry.
Jesper is Co-founder and CTO of Wibe For Good ApS. As an electronics hardware engineer, he brings 10 years of experience with product quality and design of microelectronics and acoustics with him.
The design of the wibe ultrasonic cleaner bears the main goal to fit in the majority of restaurant and bar locations. By creating a product that is slick, reduced and casual, we target a greater interest to do the first step into a more sustainable business.
If you want to exist on this planet as a new product, sustainability is compulsory. It is your duty to care for natures well-being. Our whole business model is based on exactly that.
Premium materials and the personal control of constructions without promise. A durable quality standard for a product to last.
Wibe is currently looking for distributors with expertise in the food and beverage industry. Get in touch today by filling out the below contact form. You can also contact us on the phone number stated in the bottom of the page.